A simple question via twitter prompted the Northern Ireland Assembly to become the first legislature in the UK and Ireland to host a 'Tweetup'.
The question "Can anyone come and visit Parliament Buildings?" set the wheels in motion for the event, held on Tuesday 15 March.
In response to the question, and with the aim of encouraging more people to visit Parliament Buildings, the Northern Ireland Assembly issued an open invitation via twitter for a unique tour and a chance to 'see behind the scenes'.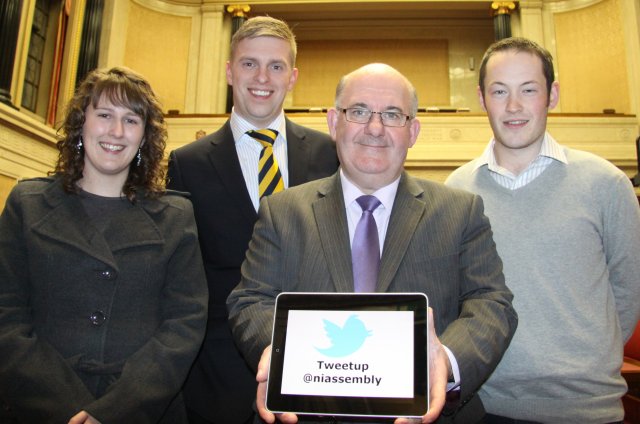 Pictured L-R: Mary Shiels, UTV's Marc Mallett, Speaker of the NI Assembly William Hay MLA and Enda Fox.
The event, which was designed by followers of the @niassembly twitter account, also provided an opportunity for guests to quiz other users of the social network.
Marc Mallett hosted the event, which was attended by more than 80 people. You can follow feedback from the event via the hashtag "#niatweetup" on twitter and view online photo galleries via u.tv and flickr.
To find out more about the event visit http://archive.niassembly.gov.uk/io/tweetup.htm
Were you there? If you were part of the first ever Tweetup in Parliament Buildings, please upload your photographs from the event to the Flickr group.
Unable to make the event? Take a virtual tour of Parliament Buildings via http://archive.niassembly.gov.uk/vtour/tour_home.htm or visit http://archive.niassembly.gov.uk/visiting.htm to find out more information on visiting Parliament Buildings.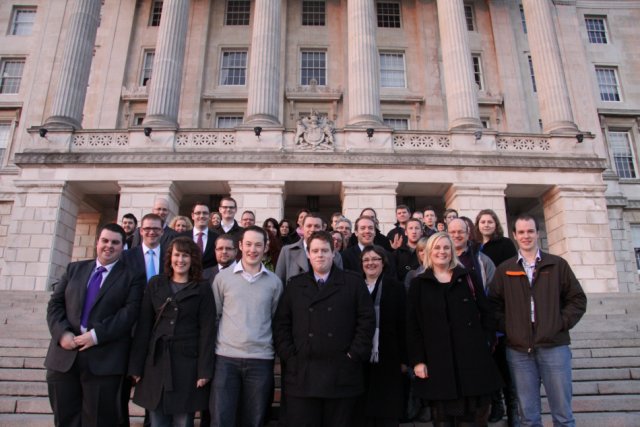 A group picture of those who attended the tweetup.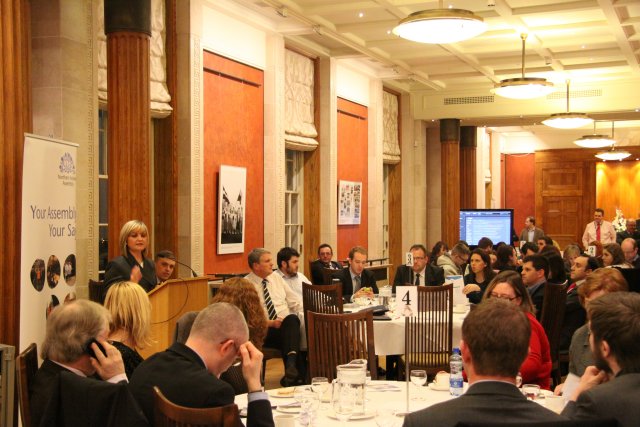 Susie Brown, Head of Communications explains how important it is for the Assembly to interact with people.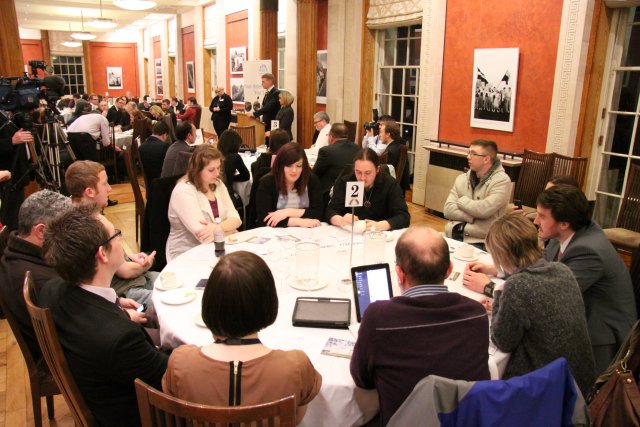 Guests who attended the tweetup had the opportunity to meet fellow twitter users.
To keep up with what's happening at the Assembly follow us on Twitter or find us on Facebook.