25 February 2011
APN 34– 10/11
BRITISH-IRISH COUNCIL MEETING
The Speaker has received notification from the First Minister and deputy First Minister, in accordance with section 52A (1) of the Northern Ireland Act 1998 (as amended), that a meeting of the British-Irish Council in Environment Sectoral format will be held in Newport, Wales, on 25 February 2011.
The following Executive Ministers will be in attendance:
Minister of the Environment, Mr Edwin Poots; and
Minister of Agriculture and Rural Development, Ms Michelle Gildernew.
The agenda for the meeting is attached.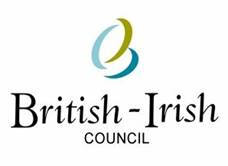 BIC(E) 2011-01
BIC Environment 11th Ministerial meeting
Newport, wales
ON FRIDAY 25 FEBRUARY 2011
AGENDA
1. WELCOME AND ANY PROCEDURAL POINTS(10 minutes)
a. Welcome and introductions from the Chair, Lord Henley, Minister for Waste and Recycling

b. Any procedural points, including domestics and details of site tour
2. AGREEMENT OF MINUTES OF 10th BIC(E) MINISTERIAL MEETING, NEWCASTLE, 15 JULY 2010 (5 minutes)
Minutes for Ministerial Meeting (2011-02)
3. Meeting Theme: WASTE (70 Minutes)
Background Paper: Member Administrations' Waste Strategies (2011-03A)
Presentation from Wales 'Towards Zero Waste' (2011-03A(p) (10 mins)

Discussion on Zero Waste targets, Carbon Metrics and agreement of future workplan (15 mins)
Context Paper: Waste Prevention Activities (2011-03B)
Context Paper: Voluntary Initiatives (2011-03C)
Presentation on Food Waste Regulations and Stop Food Waste from Ireland (2011-03B(p) (10 minutes);

Presentation from Waste and Resources Action Programme (WRAP) on Voluntary Initiatives (UK) (2011-03C(p) (10 minutes)

Discussion around Behaviour Change, the extent to which voluntary initiatives may be used and agreement of future workplan (25 mins)
4. MARINE WORKPLAN (5 minutes)
Update on Marine Plan from last year's meeting and Future of Integrated-Coastal Zone Management sub-group (2011-04)
5. CLIMATE CHANGE WORKPLAN (5 mins)
Update paper on UK Climate Impacts Programme activities since the last ministerial meeting (2011-05)
6. SELLAFIELD AND RADIOACTIVE WASTE (5 minutes)
Update Paper from Ireland (2011-06)
7. BIC(E) FORWARD WORK PLAN (10 minutes)
Update on timing and frequency of future Ministerial meetings; and Confirmation of the theme of the next meeting and future hosts. (2011-07)
8. COMMUNIQUE (5 minutes)
9. ANY OTHER BUSINESS (5 minutes)
DEFRA, BIC(E) Lead
(All papers listed in italics)