15 February 2011
APN 32– 10/11
BRITISH-IRISH COUNCIL MEETING
The Speaker has received notification from the First Minister and deputy First Minister, in accordance with section 52A (1) of the Northern Ireland Act 1998 (as amended), that a meeting of the British-Irish Council in Housing Sectoral format will be held in St Mary's University College, Belfast, on 16 February 2011.
The following Executive Ministers will be in attendance:
Minister for Social Development, Mr Alex Attwood; and
Junior Minister, Mr Robin Newton.
The agenda for the meeting is attached.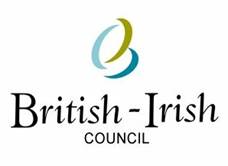 British-Irish Council Housing Workstream
Wednesday, 16 February 2011
11.00 - 11.05 Official photographs will be taken with all Housing Ministers
11.05 - 11.10 Welcome by Professor Peter Finn Principal of St Marys University College
11.10 - 11.20 Welcome and Introduction by Minister Attwood and Junior Minister Robin Newton
11.20 - 11.25 Agree minutes from Ministerial Plenary held on 4 December 2009
BIC (Housing) 2011 (P1)
11.25 - 11.30 Progress Report since December 2009
BIC (Housing) 2011 (P2)
11.30 - 11.40 Presentation from Jim Carlin, Northern Ireland Housing Executive, on 'Housing Provision in West Belfast'
11.40 - 12.15 Attracting new forms of investment into affordable housing
BIC (Housing) 2011 (P3)
12.15 - 12.45 Mobility in Social Housing
BIC (Housing) 2011 (P4)
12.45 - 13.45 Lunch
13.45 - 14.00 Presentation from Noel Rice, Northern Ireland Housing Executive, on Retrofitting
14.00 - 14.30 Social Clauses for Social Houses
BIC (Housing) 2011 (P5)
14.30- 14.40 Draft Communiqué
BIC (Housing) 2011 (P6)
14.40 - 14.50 Any Other Business
14.55 - 15.00 Close of Meeting