20 January 2011
APN 27– 10/11
ALL PARTY NOTICES
NORTH-SOUTH MINISTERIAL COUNCIL MEETING
The Speaker received notification from the First Minister and deputy First Minister, in accordance with section 52A (1) of the Northern Ireland Act 1998 (as amended), that a meeting of the North-South Ministerial Council in Education Sectoral format will be held in Armagh on 21 January 2011.
The following Executive Ministers will be in attendance:
Minister Caitríona Ruane MLA; and
Minister Danny Kennedy MLA.
The agenda for the meeting is attached.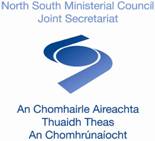 NORTH SOUTH MINISTERIAL COUNCIL
EDUCATION SECTORAL FORMAT
NSMC JOINT SECRETARIAT OFFICES,
ARMAGH
21 JANUARY 2011
AGENDA
Opening Remarks by Ministers
Teacher Qualifications & Teachers' Superannuation [Paper NSMC ED 1 (11) 1]
Educational Underachievement [Paper NSMC ED 1 (11) 2]
Special Education Needs [Paper NSMC ED 1 (11) 3]
School, Youth and Teacher Exchanges [Paper NSMC ED 1 (11) 4]
Date of Next Meeting [Paper NSMC ED 1 (11) 5]
Draft Joint Communiqué [Paper NSMC ED 1 (11) JC]